Hot Alarm Clock offers multiple clocks to display the time in different time zones.
You can create floating windows displaying your current time or the time in other time zones or cities.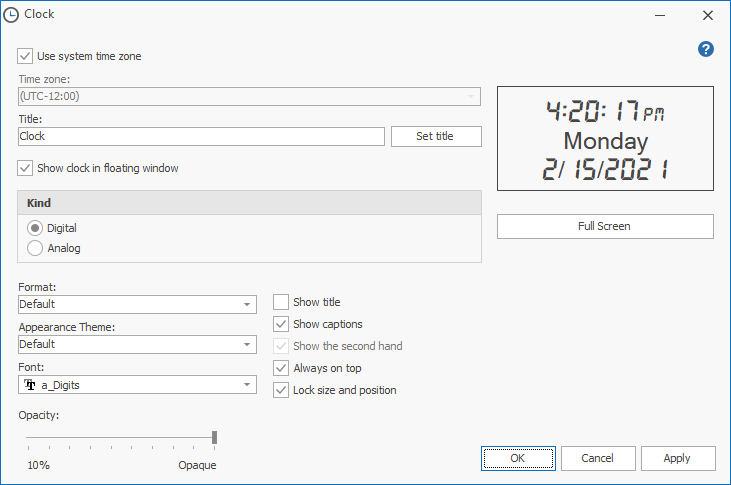 Use system time zone

The clock will display your computer's current time if you check this checkbox. To make the clock display time in a different city or time zone, uncheck this checkbox and select a preferable city in the Time zone field.

Show clock in floating window

A floating window will be displayed on your desktop if you check this checkbox. You can select the round analog clock or the digital clock. For more details about settings, please read the Floating Windows section. By choosing the Analog option for a clock, you can display a round clock face, which might look more admirable than an "analog" timer.
If you lock the size and position of the transparent analog clock, it will become inaccessible for clicking by the mouse.